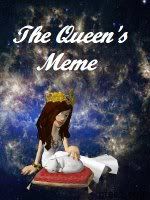 Mimi of
The Queen's Meme
has sent this in....
Your job is to find a song that uses this word either in the title or lyrics. Give us the title or part of the lyric that fits and the artist. Then say a little something about the tune and why you chose it. Posting a YouTube video of the song would be great! (but not required)
Here we go.
1: Want...
You're The One That I Want
by John Travolta & Olivia Newton John....really catchy...a great film clip.
2: Hell....
Bat Out Of Hell
by Meatloaf....the first one that came to mind, and I guess it will for many others as well.
3: Smack...
Smackwater Jack
by Carole King comes from my favourite album Tapestry. Excellent.
4: Ugly...
The Good, The Bad & The Ugly
by Hugo Montenegro....this instrumental is a classic theme.
5: Beast...
Beast Of Burden
by Bette Midler...I must admit I didn't know any 'beast' songs here!
6: Romeo...
Romeo & Juliet/How Insensitive
by William Shatner...When I saw who the singer was, I had to put this one in!
7: God...
God Only Knows
by The Beach Boys....a fabulous BB song.