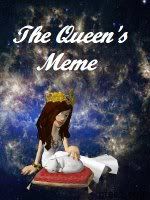 Mimi of
The Queen's Meme
has sent this in....
People play games. Children play games. Sometimes adults acting like children play games. Facebook people play games. All God's chillun play games. What kind of games do YOU play?
The Games Meme
1. What was your favorite outside game as a child?
Graze my knee
2. What is your board game of choice?
Monopoly...build those hotels on Park Lane!
3.What are your favorite apps or games on Facebook?
Definitely Bejeweled Blitz...I'm an addict!
4. If you could design a game about your life, what would you call it?
Office Wars
5. Have you ever tried billiards
? No...way to complicated!
6. Are you a card player? Gambler? Rook player? Go Fish? Do tell.
I like to keep my money in the best place...my wallet.
7. Do you prefer the summer or winter sports games?
You mean while watching in my armchair?